Engage Your Customers with Personalized Emails
Email is an excellent way to engage your customers, if you do it well. At a time when consumers are constantly being bombarded with new information, personalized emails can easily amount to "more of the same"  unwelcome background noise amid a cacophony of other voices, all striving to be heard above the rest of the crowd.

Done correctly, though, email can invite customers into a deeper relationship with your brand. It has great potential for entertaining, informing, and inspiring your audience. To do that effectively, you must personalize email to each individual. It has to preemptively filter out irrelevant content. Hard data drives that process.
Data-Driven Email Personalization Is Essential
For years, students graduating from high school or college have been receiving offers for credit cards and programs that can help get them started on the path to a strong credit score. It's a very effective use of targeted advertising because it is relevant to the unique situation students are experiencing at the moment.
Many companies fail to see the value in taking a similar approach for email personalization. For example, perhaps your favorite airline sends you an update on current trends in air travel, highlighting some of the destinations it serves and presenting a few promotional offers.
Such emails frequently include offers for a branded credit card offering airline reward miles. No doubt you have received these kinds of offers, even though you might already be using the airline's branded credit card. As an existing customer, that's irrelevant information for you. It's background noise that tends to cause you to tune out much of the remaining email content from the airline that's sending it.
This problem can be even more annoying for time-limited offers, such as a promotion that promises bonus miles for taking two or more trips in the ensuing few months. Readers are instructed to follow a link to register for the promotion. When you do, you may discover you registered for the promotion last month. As a customer, that can leave you with the impression that the company sending you all this email doesn't really care much about your time. How likely are you to open the next email from that airline?
Customers want data-driven, personalized emails that are relevant to them. Give them what they want, and they will read your content. They'll appreciate what you have to say, and they'll be far more likely to buy your products.
Read our Report
To learn more about delivering an outstanding customer experience for your audience, download the free Corinium Intelligence report.
The Customer Journey Is Changing
The COVID-19 pandemic has had a profound effect on the customer journey, including all six core segments of the process. As outlined in a recent report from Corinium Intelligence entitled Customer Experience in a Post-COVID-19 World, these "core customer journeys" include:
Research and needs identification
Sales and marketing engagement
Onboarding
Product or service usage
Issue resolution
Re-ordering or renewal
The most profound shifts have taken place in onboarding, sales and marketing, and re-ordering, but issue resolution and needs identification also rank high on the list. Closures and other safety restrictions have made it difficult for consumers to interact with brands in the same way they did before the pandemic. This has led to an increased emphasis on automation and digital interactions with consumers, some of whom are poorly suited to adapt quickly to digital technologies.
Helping those technology-challenged customers adjust to new modes of interaction has been a key challenge for CX professionals. Data-driven personalization is a valuable tool in tackling that challenge, in large part because it simplifies messaging by focusing users on the information that is most important to them personally.
Greg Van den Heuvel, Executive Vice President and General Manager for Precisely's EngageOne family of products puts it this way: "You've got to create these new experiences in a data-driven way to give customers what they want, when they want it, to meet them at their moment of need."
To accomplish that at scale, a data-driven approach is essential.
Enabling Deeper Customer Engagement with Technology
The Corinium report provides insights into how CX professionals are tackling the challenges of adapting to a post-COVID world. Surveys remain the most popular tool of choice for assessing customer needs, followed closely by digital customer analytics. By proactively integrating and organizing internal data, enriching it with information from external sources, and applying location-based intelligence, the most innovative companies are streamlining the messages they deliver to consumers in a highly scalable way.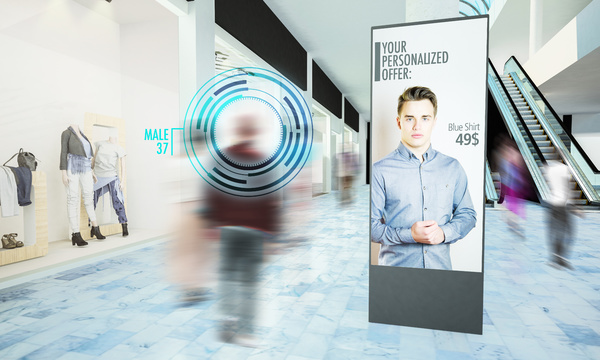 Personalized email is one result of that process. With tools like EngageOne Communicate from Precisely, CX managers can preemptively filter out the content that is irrelevant for specific customers, dramatically increasing the likelihood that those customers will engage fully and enthusiastically with their brands. When content is personalized and optimized for the consumer's platform of choice, they are far more likely to read and respond. Advanced analytics deliver real-time feedback, providing CX professionals with a better understanding as to what is working and what is not.
The same tools and principles can be applied to other media as well. Personalized interactive video content, for example, serves customers with the information they need, based on their history of product inquiries, the products they already own, and more.
EngageOne Communicate offers a complete suite of tools for personalized customer engagement, including email, SMS text messaging, interactive video, and chatbot messaging.
As customers are flooded with more information than ever before, dependence on digital modes of communication increase, and the race to capture market share accelerates, the companies that master data-driven personalization will increasingly stand apart from the crowd.
Precisely's EngageOne family of products delivers a holistic suite of tools that deliver personalized communication at scale. Together with our data enrichment, location intelligence, and other data integrity tools, Precisely provides everything companies need to develop a 360° view of their customers and engage with them impactfully.
To learn more about delivering an outstanding customer experience for your audience, download the free Corinium Intelligence report, Customer Experience in a Post-COVID-19 World.