Finding Hidden Talent with Internal Mobility
Choosing the right person for a position is a challenge that many organizations face, but it doesn't always have to be that way. Sometimes the best thing to do is to search within. Searching for talent within an organization is often an effective method and can help discover untapped potential.
Companies that employ these 'Internal Mobility' techniques benefit greatly as well. With improved performance, employee retention, and increased employee engagement, organizations can strengthen their internal talent pipeline.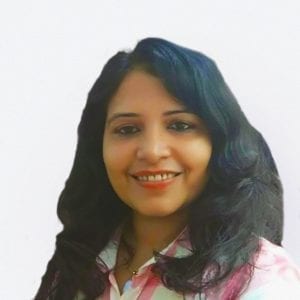 We spoke to one employee who joined Precisely from the Software & Data business of Pitney Bowes, which Precisely acquired in late 2019, who has already experienced the opportunities for career growth and personal development within the company.
Niharika Choudhary is currently the manager of Information Development, so she's responsible for mentoring and guiding writers, coordinating with various stakeholders to uphold the quality of documentation, and collect and analyze customer feedback to ensure the team meets their needs for both content and format in which it is delivered.
Based in India, Niharika was promoted to the role in April this year after working in Spectrum customer information management as Senior Advisory Technical Writer for four years.
What motivated you to apply for your new role as manager of Information Development?
I had been a writer and mentor for some time and began wondering what was next for me. I spoke with my manager about next steps, and the opportunity to become a manager was presented to me. Naturally, I said yes to the new challenge.
What do you like best about your new position?
Overall, this new role expands my horizons. It offers me an opportunity to learn and develop a completely new set of skills and has challenges that I have never experienced before. This novelty has an unparalleled charm because I have the opportunity to make an even more substantial impact.
I also have the opportunity to influence those around me with my decision making. I get to help other people grow and reach their potential, which is a very positive and rewarding feeling.
Being able to help shape the organization and influence others positively is a big part of what I like about this role.
How is the company helping you advance and succeed in your role?
There are leadership meetings, trainings, mentorship, feedback loops, and several resources available on the company intranet. The transparency demonstrated by the leadership team is also an awesome aspect to help stay aware of everything going on.
Working at Precisely
We help market leaders make better decisions and build new possibilities. Want to join the team? Find out about working with us and our current openings.
If you were speaking to someone interested in a career at Precisely, how would you describe the company?
Precisely has a fantastic work environment. The best thing is that they give you opportunities to grow. I have found the leadership team to be extremely supportive of employee development. They absolutely feel that without employee growth, company growth is not possible. And I appreciate that promotions are merit-based.
I would really emphasize the transparency, openness and empathy that the company promotes. Leadership really seems to value sincerity, and employee satisfaction is a top priority here at Precisely.
Overall, the organization is extremely people-centric, and it's a very professional and friendly place to work. We get all the benefits of a startup, but it's a grown-up startup!
Before we go, can you tell us a little more about yourself?
Before joining information development, I was a journalist for few years. I am also a fitness lover, so a considerable chunk of my time outside work goes into cardio, yoga, and meditation.
Gardening is another hobby I have, which keeps me grounded and positively oriented. Tending to the plants and seeing them grow and bloom is greatly satisfying.
In the pre-COVID era, I loved long drives on the winding mountainous terrain, but now it seems more like a dream. However, on the plus side, it has given me more time with my 12-year-old daughter, and I love to see the world from her perspective. It's fun to talk to her and play games with her.
What's next for you at Precisely?
Right now, I'm giving my best to my current role and excited about the new challenges it will bring. With the differentiated strategy Precisely has developed around data integrity, the open and transparent company culture, and the focus on talent development, I feel that at Precisely the sky is the limit.
For more information about working at Precisely, check out our Careers and Culture page.