Achieve Agility and Flexibility with Data Federation Solutions
As enterprises benefit from the rich array of business applications available today, they also struggle with an increasingly difficult problem. With so many different applications and data sources, it is harder than ever to get a clear, unified view of the business– to cut through the noise and find true data insights.
This is especially true when it comes to understanding customers. For most large organizations, a true 360° view of the customer requires visibility to CRM, digital marketing automation systems, ERP, e-commerce, and proprietary homegrown systems.
Customer information may be stored in traditional on-premise systems and/or in the cloud. It might reside in a relational database, a hierarchical legacy mainframe database, a data lake, data warehouse, or graph database. Data models and semantics usually differ widely across all of those data stores, making it a challenge to harmonize all of that information so that it can be put to practical use by business users.
As the volume and velocity of available data continue to increase, this diversity of data sources becomes even more problematic. Modern data analytics technology is enabling enterprises to extract greater value from their data than ever before, so business leaders are compelled to rein in data complexity or risk losing ground against their competition.
Many organizations are turning to data enrichment to further increase the value in strategic insights that they can extract from their data. It's a winning strategy that is seeing increasing adoption as data analytics gains momentum. But it also presents new challenges because it increases the overall complexity of the data environment as it adds yet another source of information to the mix.
Read our eBook
Explore the power of going beyond the Customer 360 basics (name, address, account numbers, transactions) to greatly expand the knowledge of your customer. To learn how you can help your organization achieve a unified view of the entire enterprise, download our eBook.
Data federation brings simplicity to the chaos
Data federation provides a vastly simplified view of that entire data landscape by virtualizing all the various data sources under one roof. It enables business users to query and analyze information from multiple systems as if it all resides within a single, harmonized data store. Data federation eliminates the problem of information silos, presenting data in a standardized format that makes intuitive sense to business users.
Because data federation relies on virtualization, it eliminates the need to create yet another database, data warehouse, or another data store. That eliminates any need to manage additional copies of your data or to oversee integration processes to ensure proper synchronization. Simply put, data federation has fewer points of potential failure.
At the same time, data federation allows data to be exposed via standard interfaces such as ODBC and JDBC. It vastly simplifies the process of querying and analyzing information, and it eliminates the need for users to directly access source systems, which reduces the challenges involved with administering security access to multiple systems.
Timely access to information and insights
Data federation has a distinct advantage over other methods insofar as it provides immediate access to information, in real time. In a more traditional scenario involving the replication of data to a centralized data store, users must accept that a certain time lag exists between the business events that generate data and their ability to see and analyze the resulting information. In many situations, a delay of 24 hours or more might be considered acceptable. In other situations, though, delays can be costly.
Years ago, for example, it could take weeks or months to evaluate the effectiveness of a marketing campaign. In this era of digital marketing campaigns, though, customer response to a new campaign can be measured almost instantaneously. A/B testing, clickstream analysis, and social media provide immediate feedback on the impact of marketing programs and corporate communications. Organizations that enable a unified view of the customer through data federation can evaluate such efforts promptly and pivot quickly to achieve greater effectiveness.
Fraud detection, likewise, benefits substantially from a shortened feedback loop. By making multiple data points available in a virtualized view, financial services organizations can benefit from increased analytical capabilities, reducing losses due to fraud.
Periods of rapid change also call for the kind of fast access to information that data federation can offer. At the onset of the COVID-19 crisis, business leaders were clamoring for visibility to updated sales numbers and demand forecasts, availability of goods and raw materials, and rapidly shifting customer sentiment. "Agility" became the new mantra among business executives in 2020, and it is highly likely to remain the case in 2021 and beyond.
Lowering the cost of change
With this new focus on agility, data stewards must also be mindful of the flexibility and adaptability of enterprise systems. Once again, data federation provides some distinct advantages in this context. In a traditional data warehouse or data lake scenario, the replication of information from disparate databases to a central repository rests upon integration processes that must be designed, implemented, and maintained over time. That typically involves substantial amounts of code, integration testing, and the care and maintenance of multiple APIs.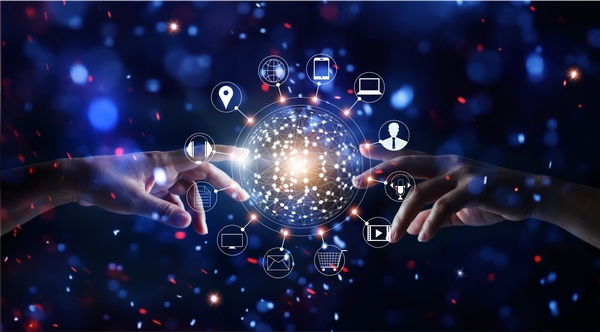 In a data federation scenario, however, the effort required to establish the desired 360° view of enterprise information is dramatically reduced. Instead of writing custom code for each integration point in the landscape, data federation can achieve the same results by virtualizing data from across that landscape. That means there is considerably less effort involved with incorporating new data sources or modifying existing virtualization models. Adding data from a new SaaS platform, a corporate acquisition, or the rollout of a new software system is considerably faster and less expensive than it would be in a data warehouse scenario.
Spectrum Data Federation
Spectrum Data Federation along with Spectrum Quality Connectors enable business users to access data from leading ERP and CRM systems, as well as for traditional databases and non-RDBMS systems. Spectrum Data Federation supports batch or real-time integration, data warehousing, master data management (MDM) services, and system migration. Users can join and query data from a variety of sources, including Salesforce, NetSuite, Marketo, Microsoft Dynamics CRM, Oracle Siebel, and SAP. In addition, Spectrum makes it easy to integrate with most REST or SOAP services.
To learn more about how you can help your organization achieve a unified view of the entire enterprise, download our eBook Beyond Customer 360: Exploring Context to Unlock Customer Insights.