Precisely Invent
Inventing products that make data more useful, helping you solve for the present and prepare for the future
Pushing the boundaries of what data can do
Precisely is helping data-driven enterprises anticipate and embrace the next wave of technology – the new technologies and applications that will make today's data more useful tomorrow.
As these new technologies – like hybrid cloud, streaming, location, artificial intelligence (AI), and data governance – converge with decades of data infrastructure investment, significant challenges stand in the way of realizing the full potential of these innovations.
Through Precisely Invent, we are working with innovative IT teams to solve the hardest problems they face in taking advantage of new technologies. Our goal is to create purpose-driven solutions for use-cases with the biggest business impact.
We invite you to partner with us on our current Precisely Invent initiatives for hybrid cloud and AI.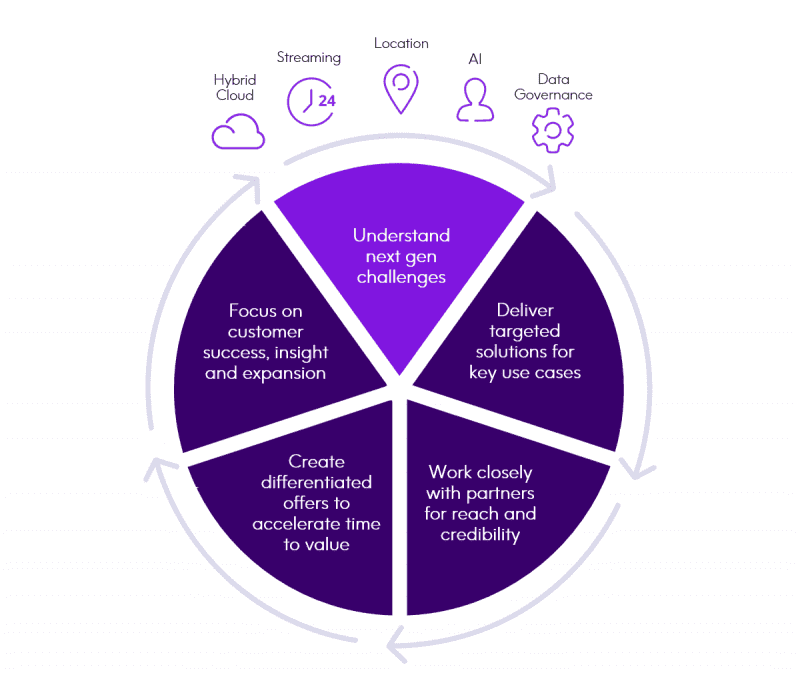 Hybrid cloud
Organizations are investing in the cloud at a rapid pace to take advantage of elasticity, on-demand investment, and faster time-to-market. At the same time, those businesses depend on on-premises data infrastructure built up over decades.
Cloud projects require access to data in on-premises systems, and many use-cases demand a combination of on-premises and cloud data. This gives rise to hybrid cloud environments, which span on-premises systems, private clouds, and public clouds.
To maximize the value of data in a hybrid cloud, teams must tackle fundamental challenges, including:
Connectivity and data movement
Autoscaling
Portability
Data transformation
Governance and regulation
Data availability
Capacity planning
Cost management.
If your data initiatives face challenges with hybrid cloud, we invite you to partner with us in creating high-impact, use-case driven solutions.
Artificial intelligence
Artificial Intelligence (AI) and machine learning are game-changing technologies. They uncover hidden insights in data, make work dramatically more efficient, generate meaningful predictions and recommendations, optimize workloads, and more.
Because data fuels AI and machine learning, you need a significant amount of high-quality data related to the problem to create a useful model. To leverage AI in the enterprise, organizations must:
Identify the right use-case
Source the proper amount of the right type of data from enterprise and third-party sources
Ensure data quality by checking for bias, accuracy and completeness.
If your enterprise faces these, or other, challenges in your AI and machine learning initiatives, we invite you to partner with us in creating use-case driven solutions that will have a significant impact on your business.
Request a demo of
Precisely Invent